| | | |
| --- | --- | --- |
| | | |
| A-2 & A-5 | Larger Blades | Groom Master |
I test everything before it leaves the shop !

I specialize in sharpening clipper blades, scissors and shears for dog groomers, horse barns, cattle, sheep and goat owners, beauticians, barbers, and veterinarians. I am a small company with a personal touch that has professional quality service.



Blade Sharpening:
Cutting blades are of individual hollow-ground design, hardened to extend cutting life. As with any cutting instrument, the cutting edges will become dull with usage. If you don't have the right amount of tension on a blade you will feel the need to force the blade to push though the hair.

Clipper blade maintenance & cleaning is very important. So you don't have to ask question like: "Why do my clipper blades get dull so quickly? or What can I do to get longer wear between sharpening?"

Causing the clipper to heat and reduce motor life, and further shorten blade life.
When the cutting blades no longer cuts smooth and clean, Sharpening is necessary.


Sharpenig blades by a flat grinding or any method contrary to the design and construction of cutting blades is not recommended.
When sharpening becomes necessary, you want to be sure to get a sharpener that has methods and equipment with the proper knowledge are used to restore the original hollow-ground design and best cutting ability.
If for any reason your blade does not cut to your satisfaction sets in, I will re-sharpen the blade FREE of charge on the next order.




The above pictures are blades that has been uncared for. This is what could happen if you don't take care of the blades with blade wash and then place oil back on them. It can be harder to get these blades to cut.

The Picture below show a tension spring & the socket which goes with all detachable blades.
Please send the whole clipper blade set (tension springs & sockets)when you mail them in, so they can be adjusted correctly.
As it is in picture.

Not all Blades have Tension Springs & Sockets but the blades that do have them we need the whole set. So we can test the blades.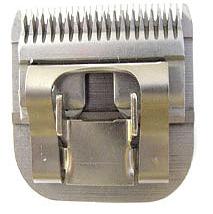 We NO Longer Sharpen Premier 1 Clipper Blades.
You will have to send them to the Premier 1 Company.
Thank You!!

We Do Not sharpening Whal Moser Blades..
Small Business Keeps America Growing!
Wahl

Blades Sharpening Service
824 Major Road
Cornersville TN 37047
jashaw@hughes.net